Shades
---
Modern Pacific's wide selection of Shades and extensive experience in installation gives us the knowledge and expertise to advise you on your next job. Our solar, cellular, roman, natural-woven, and image shades are available in many colors and textures.
Solar Shades
Solar Shades provide sun protection by reducing glare and brightness, heat gain and A/C loads. Modern Pacific's visually transparent shade cloths provide excellent see-through capability and are beneficial to employees' well-being. It also increases the use of natural daylight and decreases electric consumption.
Modern Pacific's Solar Shade features include:
Electronically operated sunscreens or blackout shade cloths for privacy and audio/visual presentations.
Operation of up to 50 feet high with a complete line of automated control options.
Chain driven roller screens (manual shades) in complete line of MechoSystems' ThermoVeil, EuroVeil, Equinox and EcoVeil.
Visually transparent sunscreens and room darkening shades.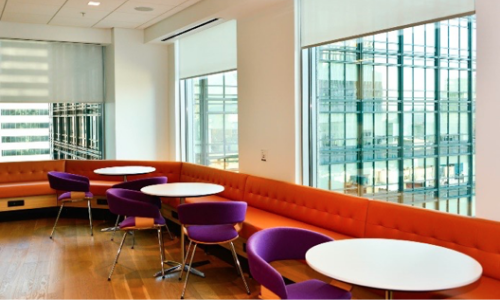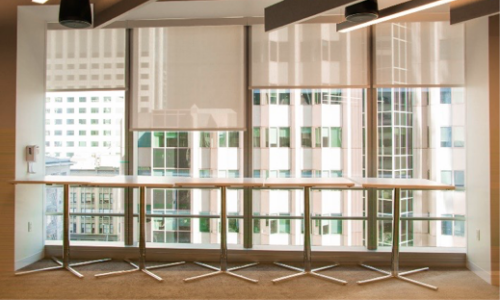 Image Shades
Modern Pacific provides high quality Image Shades made from durable ink jet images and printed on see-through or opaque shades with your artwork, logo, or photo application. We use Commercial graphics with functional window covering technology. Image Shades are perfect for use in your office, restaurant, retail store fronts, and showroom environments. Conference centers and exhibits can also benefit from this end. Visual display provides strong messaging for advertising promotion, and for use as a sign or banner, or imaged room dividers.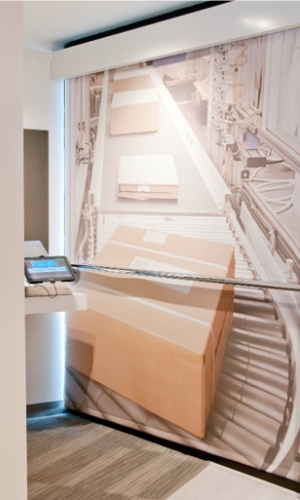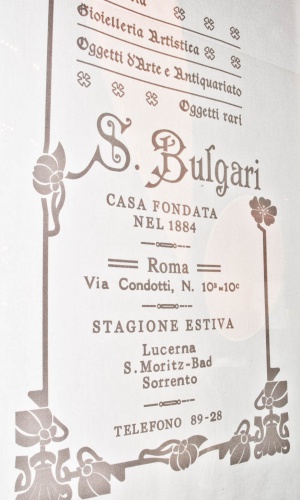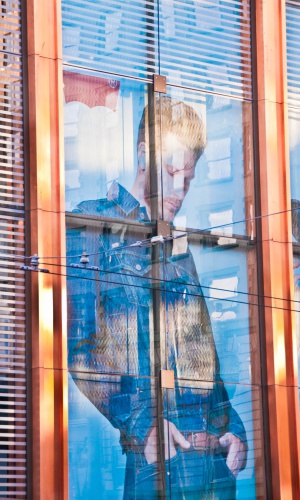 Cellular, Roman and Natural Woven Shades
Cellular shades are a perfect fit for large or small windows, and are available for specialty shaped windows, including arches and circles. Available in woven fabric, or traditional non-woven fabric, cellular shades also provide insulation through their inherent cellular (honeycomb-shaped) construction, and minimizes exposure to ultraviolet light.
Roman shades combine the beauty of a fabric window treatment with the easy operation of a shade. Fabrics are available in numerous patterns, textures, and colors. Room darkening liners can be added to fully block out light. Consider the top down/bottom up option which allows the shade to be opened from the top, bottom, or both for a winning combination of privacy and light control.
All shades are hand-crafted from rich natural reeds, grasses, and bamboo from around the world.